5 reasons why 10 Acres Restaurant Group is a great place to work
Original Article Here
Long-term employees appreciate 10 Acres' commitment to creating a great place to work
From farm to plate, 10 Acres Restaurants and Farm employees take pride in working in an inspiring and sustainable environment.
Menus at the four different locations are inspired by the changing season, and whenever possible, 10 Acres uses ingredients grown at its own farm or provided by local producers.
Now recruiting for a variety of positions, 10 Acres is looking to hire candidates who are as passionate about farm-fresh local food as they are.
"The 10 Acres kitchen is very different from anywhere I've worked," executive sous chef Katrina Archibald, who has been there for nearly five years, says.
"It's not just the restaurant group, but the people who lead the company who are committed to not just quality but making this a good place to work."
Another long-term employee, office manager Reid Najarro agrees there is nowhere quite like 10 Acres. Najarro left 10 Acres briefly before deciding to return to the company.
"I came back for the people and for the organization itself," Najarro says.
"I've always chosen restaurants where I can be really proud of what we're doing and the product we're providing."
Based on their experiences at 10 Acres, Archibald and Najarro offered these five reasons why 10 Acres is a great place to work.
Commitment to local food
Working with 10 Acres is an opportunity to participate in sustainable practices every day.
10 Acres partners with well-known local brands such as Berryman Farms, Country Bee Honey Farm, Natural Pastures Cheese Company, Tality Kombucha, and Level Ground Coffee to name a few.
Not only does 10 Acres use fresh, local ingredients, but it also features an extensive wine list and farm-to-table cocktails.
For anyone who has an interest in wine, working at 10 Acres is a wonderful opportunity to grow your wine knowledge with the restaurant group's renowned sommelier, Adriano Cartuliares.​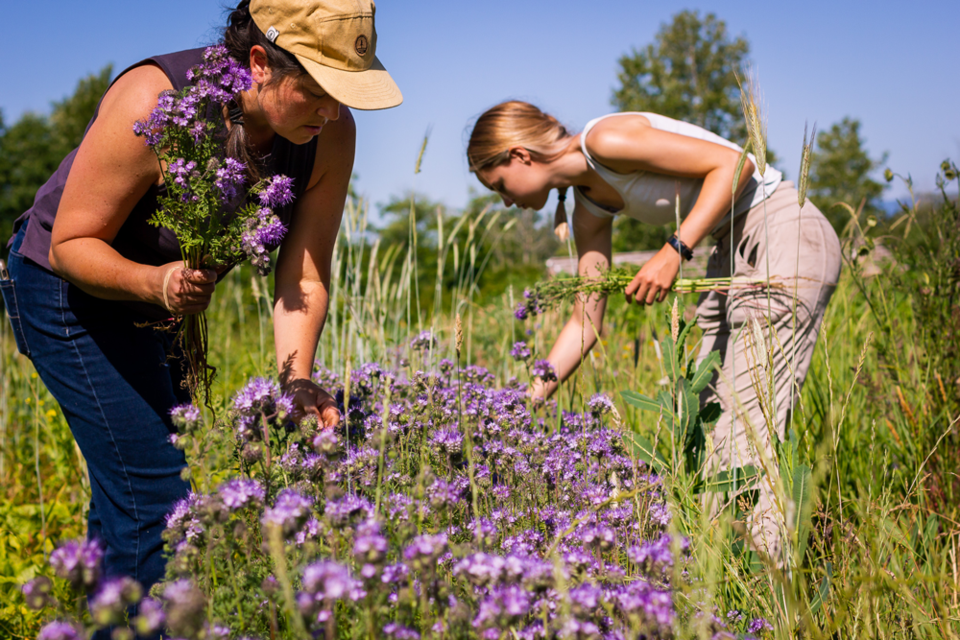 ​Diverse staff
"Diversity is a benefit to us," Archibald says.
"Having people from other countries creates a lot of unique ideas that reflect their culture in our dishes. We are very open to what people can contribute."
Not only is there diversity in where the staff is from, there is also a range of age, experience and talent.
Reliability, a good attitude, and willingness to learn are the most important qualities 10 Acres looks for when hiring someone.
Opportunities for growth and learning
"We have people who know nothing about food who come in totally green and want to learn more. We'll teach them from ground zero," Archibald says.
Because of the different properties with 10 Acres Restaurant Group, there are many roles available for staff.
"One of the unique things that we're able to offer is that we have three restaurants and a cafe and then the farm. So, we have lots of opportunities for growth within the company," Najarro says.
"We definitely encourage promoting from within when that's an option."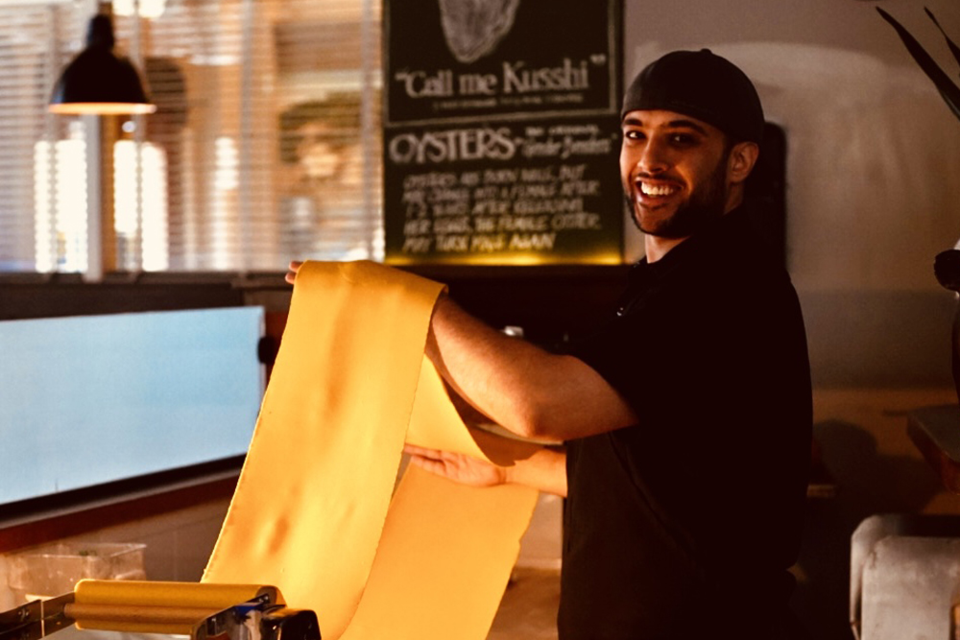 Supportive work environment
Staff morale is important to 10 Acres, which sets an industry standard for staff compensation, as well as tip pools.
"All of our staff are treated equally. They all have something to contribute and there are no lower positions," Archibald says.
Management takes the time to ensure staff are equipped to succeed in the workplace and prioritize hiring for a good attitude over talent.
"We have such a nice, friendly, open, and supportive environment," Najarro says.
Great customers
Both Najarro and Archibald agree that it's a pleasure to serve 10 Acres customers.
"Working at 10 Acres is really fun and dynamic," Najarro says.
"Our guests are really supportive of local business and farm-to-table food. People come here because they really love food and the experience. They aren't just coming to be fed."
To join the 10 Acres Restaurant team, visit 10acres.ca/work-with-us, email your resume to info@10acres.ca, or drop it off at any location in-person.